COVID-19 Resources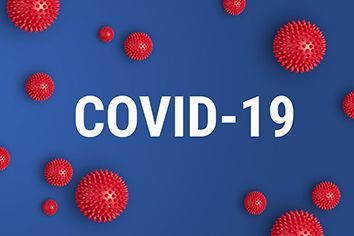 Missouri Continues to Struggle with COVID-19 throughout the State
How Can We Help?
We can greatly reduce COVID-19 in our communities, protect our most vulnerable, and ease the burden on our healthcare providers by vaccinating people  that are eligible.  Vaccines are widely available through local pharmacies. Please visit https://covidvaccine.mo.gov/find/ if you need help accessing vaccine.
Individuals initiating vaccine can continue to register for incentive drawings through the Department of Health and Senior Services. To register for incentive drawings, click here.
Resources on the Web
COVID-19 Testing Still a Crucial Component
The Missouri Department of Health and Senior Services is now offering two options for FREE COVID- 19 testing.
First, there are in-person testing events hosted around the state. Individuals are not required to pre-register or have an appointment, simply show up to one of the events below to receive the test. A government issued ID is not a requirement for this testing, but having one available onsite speeds up the registration process. Additional testing sites (with regular or one-time opportunities) may be added as indicators suggest the need for additional testing. The latest information can always be found at www.health.mo.gov/communitytest.
Second, Missouri residents may order a free test to be mailed to their Missouri address. These are PCR kits that are designed for self-collection with a return FedEx shipping container. Once received back by the laboratory, the result is returned to the person tested (via email provided) within 48 hours. More information about the at home self- collection kits and a link to order are also found at www.health.mo.gov/communitytest.
COVID-19 Updates & Resources
This is a secure registry tool to assist Missourians in receiving a COVID-19 vaccine. Information is available in multiple languages.

There are two ways to get the vaccine. It's your choice.
Have more questions? Call us at 877-435-8411.

Are You a Healthcare Professional Impacted by COVID-19? The Missouri First Responder Provider Network, in partnership with the Department of Mental Health and Coalition for Community Behavioral Healthcare, can provide free behavioral health services for healthcare professionals who have been impacted by COVID-19.
DBH COVID Resources