Code of Ethics

Code of Ethics for Recovery Housing Providers
The following Recovery Housing - Code of Ethics must be posted in all recovery houses. Please see the button at the bottom of the page to download a printable PDF version of this posting.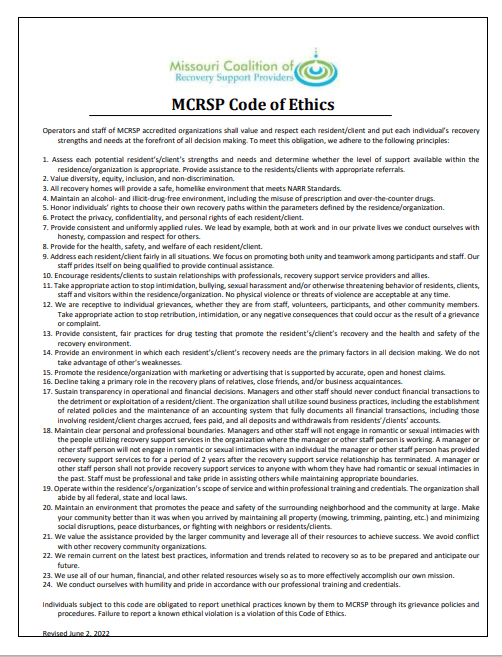 MCRSP Code of Ethics
As part of the NARR accreditation application process, the directors, owners, staff and volunteers of an organization must sign and agree to follow the MCRSP Code of Ethics.  Please use the following document for this application process.