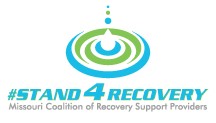 We stand together as a network of faith, peer and community-based organizations.
---
When individuals and families recover from a substance use disorder, often there are many resources involved. The Missouri Coalition of Recovery Support Providers (MCRSP) invites faith leaders, community partners, recovery advocates and peers to meet us at the 2019 Regional Conference, celebrating multiple pathways of recovery.
This dynamic one-day conference will be packed with valuable information, sharing resources and building a network of recovery resources in the southeast region, across Missouri and beyond.
Registration includes breakfast, lunch and continuing education contact hours.
Hotel accommodations can be arranged at the Drury Inn by calling 1-800-325-0720, or visiting online at www.druryhotels.com. Use group number 2373182. The room costs are $120 per night for each room. Group rate is available until March 24, 2019.