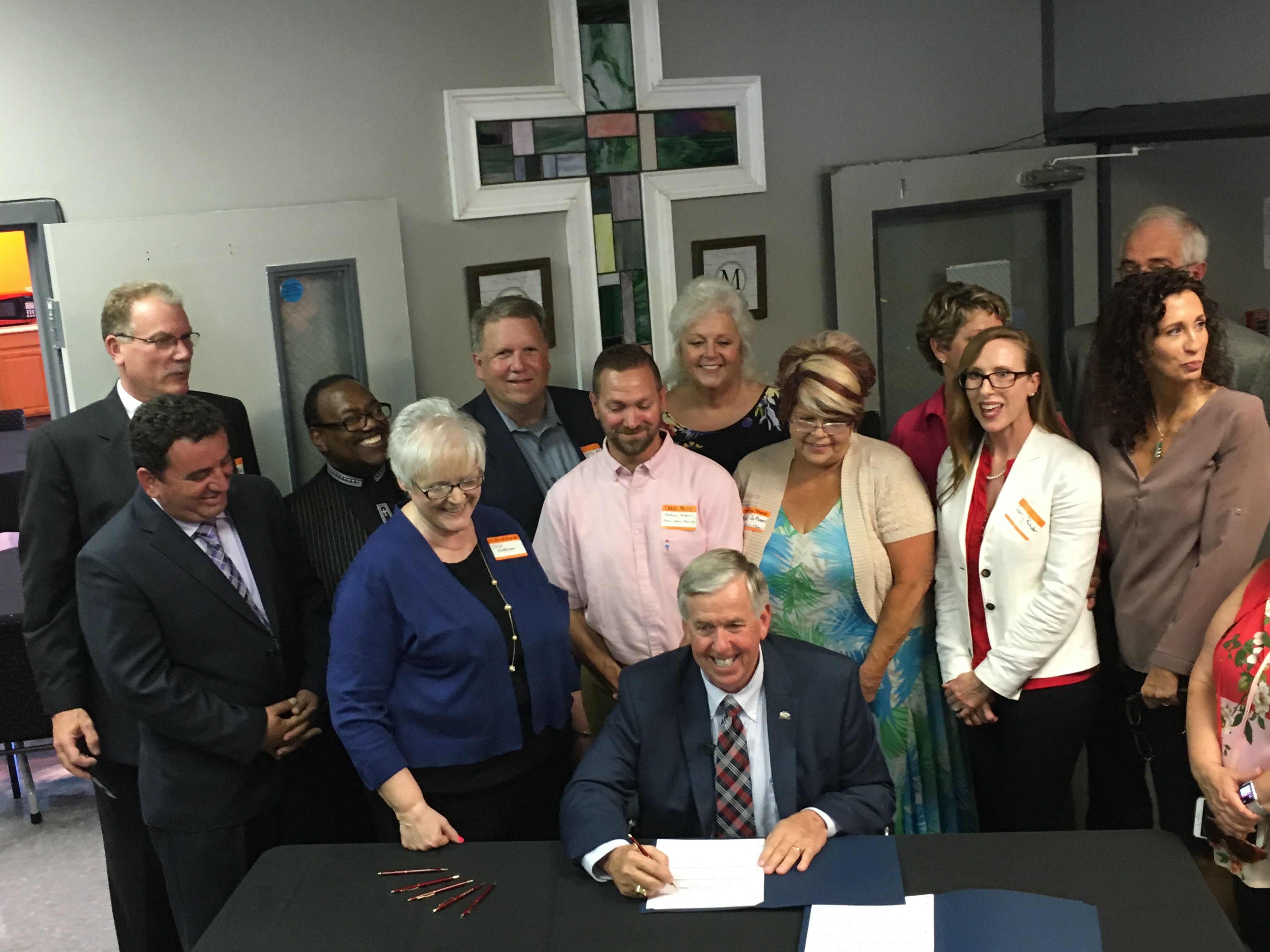 In 2014, the four Access Site Directors for the Access to Recovery (ATR) program and the Missouri Recovery Network (MRN) joined in an effort with the Missouri Department of Mental Health (DMH) to identify and unite recovery support transitional houses in Missouri. While coming together for this initiative, the group realized that recovery supports in general in Missouri would benefit from an organized collaborative initiative to unite, mobilize, and empower recovery support efforts throughout the state. 
Since 2004, recovery support services had been funded in the state through the federal Access to Recovery (ATR) program. In his 2003 State of the Union address, President George W. Bush announced the creation of the ATR program as a way to enlist the faith community in the nation's war to combat drug abuse. The Missouri DMH was successful in obtaining federal ATR grant funds for the full 14 years that the program existed.  ATR was cut back substantially in Missouri in 2010 and was only available to organizations in Kansas City, Warrensburg/Sedalia, Springfield/Joplin and the Bootheel (money was no longer available in places like St. Louis, Columbia, Jefferson City, etc.). And, ATR expired in its entirety nationwide in April 2018, even though its successes were outstanding! 
The end of ATR motivated recovery support service (RSS) providers – including housing providers -- throughout the state to come together in an effort to secure funding from the state to replace the expiring ATR funding.
As a result, MCRSP was established in 2015 to create a voice and representation for faith and community-based recovery support service providers in Missouri. The coalition exists to identify, unite, mobilize, and empower grassroots recovery support providers that assist individuals in their restoration of self-worth, human dignity, self-respect, life skills, and self-confidence needed for sustained recovery and effective community living.
MCRSP worked with then-Governor Eric Greitens to insert a line-item in his FY2019 budget to continue RSS funding with state general revenue dollars.  One of the requirements was that RSS funding would be available to organizations statewide once again.  MCRSP sought a $3 million line item for FY2019, and was able to achieve an initial line item of $2.625 million in Section .110 of the DMH budget under "ATR RSS Funding."  
Governor Mike Parson signed this into law at a bill signing ceremony at Mission Missouri (one of the member organizations of MCRSP) in Sikeston on June 26, 2018.  Governor Parson proposed an additional million dollar increase in funding in his FY2020 budget, which also successfully passed through the legislature.  State RSS funding in Missouri has remained constant since FY2020 at $3.67 million annually.  A major activity of MCRSP is to serve as a voice of the RSS provider community before the legislature and government agencies in Jefferson City.