Affiliated Organizations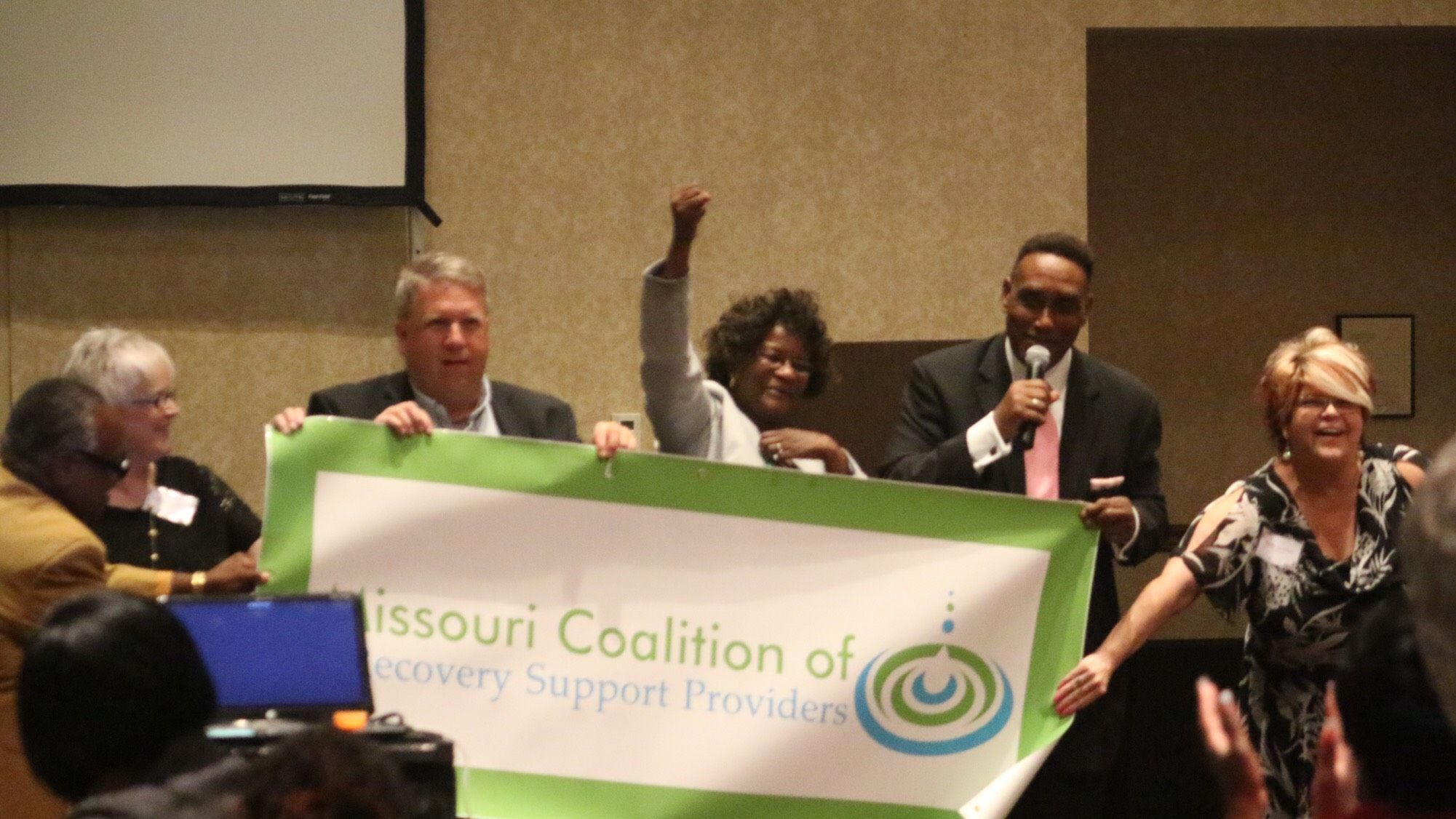 MCRSP Structure
MCRSP is a federation of regional recovery-oriented organizations across the state of Missouri.  Each of these regional organizations makes up a recovery-oriented system of care (ROSC).  A ROSC is defined as "a coordinated network of community-based services and supports that is person-centered and builds on the strengths and resilience of individuals, families, and communities to achieve abstinence and improved health, wellness, and quality of life for those with or at risk of alcohol and drug problems."  To become a member of MSCRP, you must join through one of these regional organizations.  The coverage areas of each of these regional organizations is defined on the map below.  If a regional organization does not currently exist in your area, you may join MCRSP as an individual "at large" member at $120/year.  You may also create your own regional organization with the prior approval of MCRSP.  A regional organization must have at least 6 active participating organizations.  To learn more about membership in MCRSP, please contact Greg Smith at MCRSP at greg.smith@mcrsp.org or contact one of the regional organizations listed below.
Regional Affiliates
West/Northwest Region:
Kansas City Recovery Coalition 
Bobbi Jo Reed, Chair
bobbijo@healinghousekc.org  
Southwest Region:
Recovery Coalition of the Ozarks 
Merna Eppick, President
info@rcozarks.org
Southeast Region:
Southeast Missouri Recovery Alliance (SEMRA)
Ronnie Sells, Chair 
ronnie@innovativetreatmentsolutions.com
Eastern Region:
Recovery Coalition of Greater St. Louis
Pastor Marsha Hawkins-Hourd, Chair
mhourd.tcu@gmail.com
Central / Northeast Region:
Central Missouri Recovery Coalition
Dan Hanneken, Chair
dan@in2action.org
There are currently two other regional coalitions being developed in this region.  For more information in becoming involved in the Warrensburg/Sedalia Coalition, please contact Adriatik Likcani at adriatik@recoverylighthouse.org.  To obtain more information about the Hannibal regional coalitions, contact George Norman at geedy2@aol.com.
National Affiliates
Nationally, MCRSP is affiliated with the National Alliance of Recovery Residences (NARR) and the Association of Recovery Community Organizations (ARCO).
Membership Information