Affiliated Organizations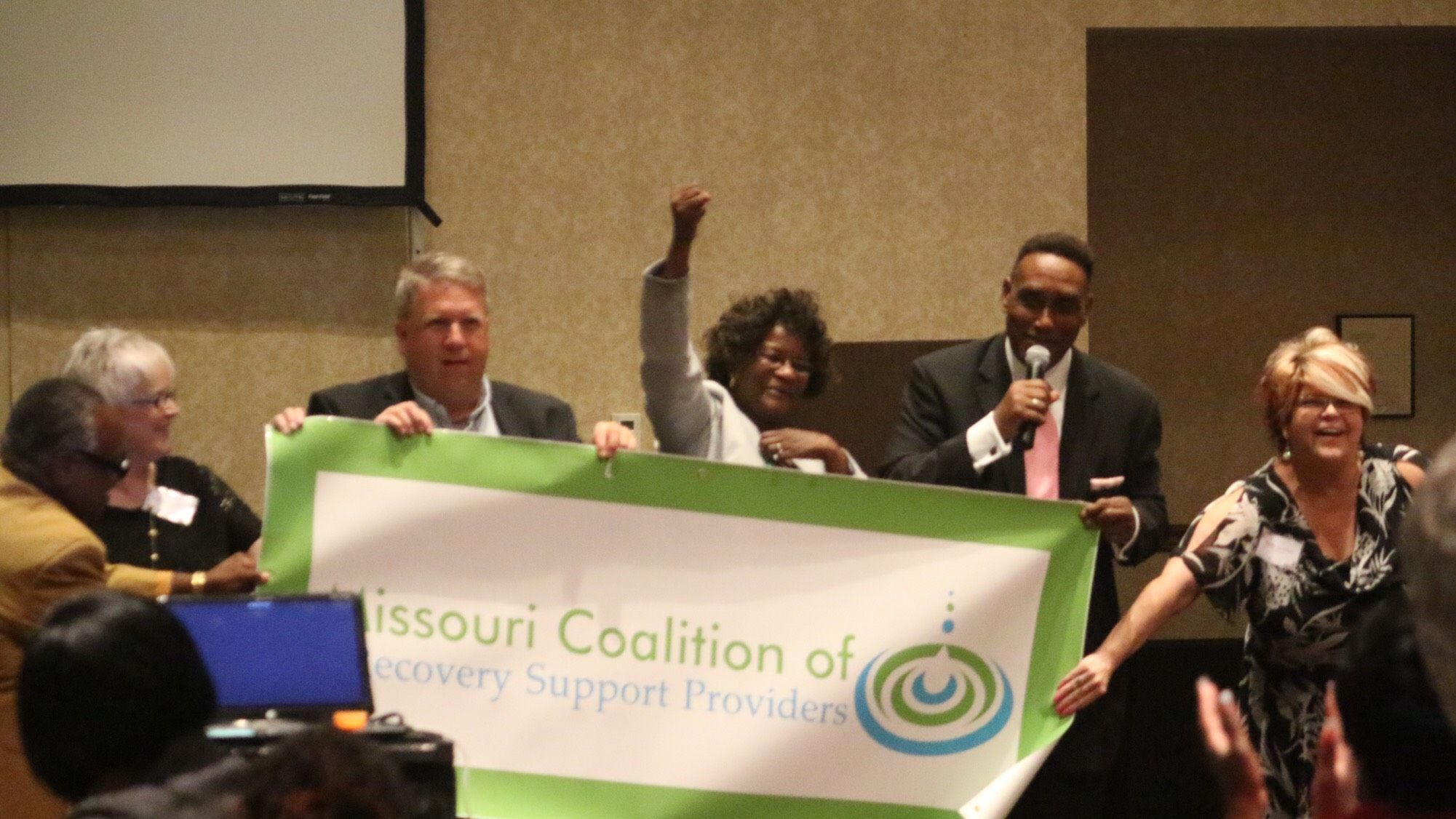 MCRSP - A Federation of Regional Recovery-Oriented Organizations across Missouri
MCRSP Structure
MCRSP is a federation of regional recovery-oriented organizations across the state of Missouri.  Each of these regional organizations makes up a recovery-oriented system of care (ROSC).  Click What is ROSC? to learn more. There are three ways to become a member of MSCRP:
Join through one of the MCRSP regional organizations.  The coverage areas of each of these regional organizations is defined on the Map of MCRSP Regions (click button below). 
If a regional organization does not currently exist in your area, you may join as an individual "at large" member at $120/year. 
You may also

create your own regional organization

with the prior approval of MCRSP.  A regional organization must have at least 6 active participating organizations. 
To learn more about membership in MCRSP, please contact Greg Smith at MCRSP at greg.smith@mcrsp.org or contact one of the regional organizations listed below.
Regional Affiliates
Central / Northeast Region:
Central Missouri Recovery Coalition
Dan Hanneken, Chair
dan@in2action.org
There are currently two other regional coalitions being developed in this region.  For more information in becoming involved in the Warrensburg/Sedalia Coalition, please contact Adriatik Likcani at adriatik@recoverylighthouse.org.  To obtain more information about the Hannibal regional coalitions, contact George Norman at geedy2@aol.com.
---
Eastern Region:
Recovery Coalition of Greater St. Louis
Pastor Marsha Hawkins-Hourd, Chair
mhourd.tcu@gmail.com
---
West/Northwest Region:
Kansas City Recovery Coalition 
Bobbi Jo Reed, Chair
bobbijo@healinghousekc.org  
---
Southwest Region:
Recovery Coalition of the Ozarks 
Merna Eppick, President
info@rcozarks.org
---
Southeast Region:
Southeast Missouri Recovery Alliance (SEMRA)
Ronnie Sells, Chair 
ronnie@innovativetreatmentsolutions.com
---
National Affiliates
Nationally, MCRSP is affiliated with the National Alliance of Recovery Residences (NARR) and the Association of Recovery Community Organizations (ARCO).
Membership Information