Meeting Agenda
University of Central Missoui - Elliott Student Union, Room 240
500 South Holden   Warrensburg, MO  64093
---
8:30a – 9:00a                  
Conference Registration Networking
---
9:00a – 9:10a             
Welcome Kim Nelson, SAMHSA Regional Administrator
---
9:10a– 9:30a                    
MCRSP Stands For Recovery! 
Ladell Flowers and Jane Pfefferkorn, MCRSP 
---
9:30a – 10:20a          
Keynote Speaker: The Impact of a Movement: National Update on Recovery in America
Tom Coderre, Altarum 
---
10:20a – 10:30a      BREAK
---
10:30 -11:00a         
Impact of Recovery Supports in Missouri
Dr. Rick Gowdy, Director - Division of Behavioral Health and Comprehensive Psychiatric Services
Missouri Department of Mental Health 
---
11:00a – 11:30a             
Collaboration and Partnerships with the Missouri Department of Corrections
Lori Burk - District 5,  Brent Morris - WN Kansas City, and Tom Hodges-District 29
Missouri Department of Corrections
---
11:30a-12:15p              
Panel Discussion: Building Missouri's Recovery Caucus 
Sen. Denny Hoskins (D21); Rep. Holly Rehder ( D148);  Representative DaRon McGee D36; and Congresswoman Vicky Hartzler (R-4)
---
12:15p – 1:00p            Working Lunch
The Impact of Recovery: Recovery Stories
---
1:00p – 1:30p              
Missouri STR Opioid Grant Initiative and Recovery Supports
Tim Rudder, Missouri Department of Mental Health
---
1:30p – 2:15p              
Recovery Housing Process and MAT Awareness for Transitional Housing
Scott Johnston – MCRSP NARR Consultant / Alon Fisch MCRSP Housing Committee 
---
2:15p – 2:30p              
Break
---
2:30p – 3:30p        
Mobilizing A Movement: Celebrating 4 Years of MCRSP 
---
3:30p – 4:45p              
The Making of A Hashtag:  2018 MCRSP Priorities & Ways to Get Involved
MCRSP & MRN on Recovery Day at the Capitol
---
4:45 – 5:00                 
Closing Remarks & Adjourn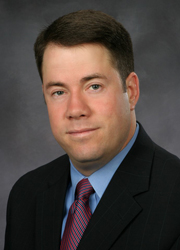 Annual Meeting Keynote Speaker: Tom Corderre 
Well known in the addiction recovery community, Tom Coderre has been in long-term recovery since 2003. In his current role as senior advisor to Altarum's Behavioral Health Technical Assistance Center, he oversees the work of the Center to ensure best practice approaches for recovery, and supports the behavioral health technical assistance team with its work in substance use disorder recovery and mental health programs and services.
Prior to joining Altarum, Tom served as chief of staff and senior advisor to the Assistant Secretary at the Substance Abuse and Mental Health Services Administration (SAMHSA) from 2014 until January 2017. While at SAMHSA, Tom led the team that produced Facing Addiction in America: The Surgeon General's Report on Alcohol, Drugs, and Health. He is the former national field director of Faces & Voices of Recovery and has an extensive background in government, serving as a member of the Rhode Island Senate from 1995-2003 and as chief of staff to the Senate President from 2009-2014. He holds a bachelor's degree in political science from Rhode Island College.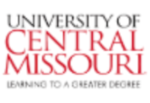 Poster Presentation 
Collegiate Recovery Support Services: A Review of the Literature.
Authors: Blake Dorsey, Amanda McCullough, Kaetlyn Hageman, Elexus Edwards.
Department of Educational Leadership and Human Development, Human Development and Family Science Program, University of Central Missouri.
Still Not Registered? 

 Click here.